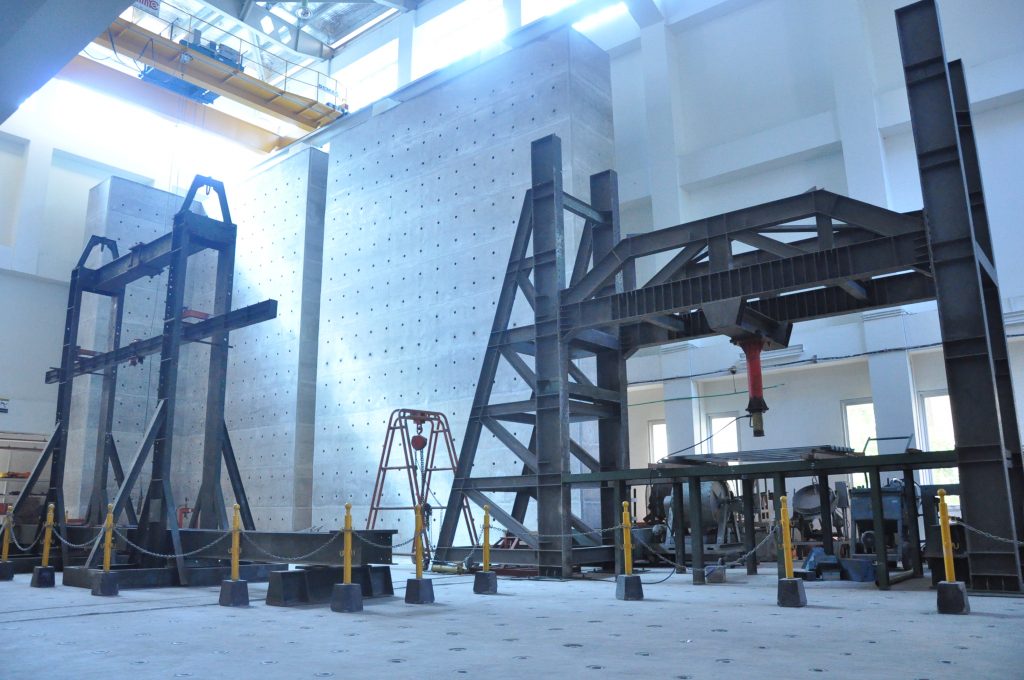 About
Structure Engineering Laboratory has a function as the unit providing the facilities for research and development regarding to structure aspect for various construction types and in structure dynamics field.
The activities of Structure Engineering Laboratory is following below:
Doing practical in supporting lecture modules, construction material,  and  mechanic and static.
Providing  the facilities for research in the structure field, material, and structure dynamic.
Facilities
The facilities of testing and equipment belong to Structure Engineering Laboratory, consist of:
 The equipment of  aggregate test :
The equipment of physic and mechanic test
The equipment of chemist analysis test
The equipment of petrographic analysis test
 The equipment of cement material test:
The equipment of physic and mechanic characteristic test
Alat uji analisis kimia
 The equipment of static load test with high accuracy:
Data logger
Displacement transducer with various capacity
Data acquisition system
 The equipment of dynamic load test with high accuracy:
Vibrometer
Dynamic signal analyser
Accelerometer
 The equipment of non-destructive test to detect material and structure material condition:
Ultrasonic pulse velocity
Ultrasonic pulse echo
Schmidth hammer
Crack meteor
Georadar
Covermeter
Half-cell potential
The equipment of pull-out
The equipment of penetration
 The equipment of semi-destructive test to detect material and structure condition :
The equipment of breaking-out
Carbonation test
Chlorida penetration test
Core drill
The stress machine of core drill sample
Various equipment for the evaluation of core drill sample in laboratory
Contact Us
Structure Engineering Laboratory
Faculty of Civil and Environmental Engineering – ITB
Jl. Ganesa 10 bandung, INDONESIA 40132
Phone: +62-22-86010606