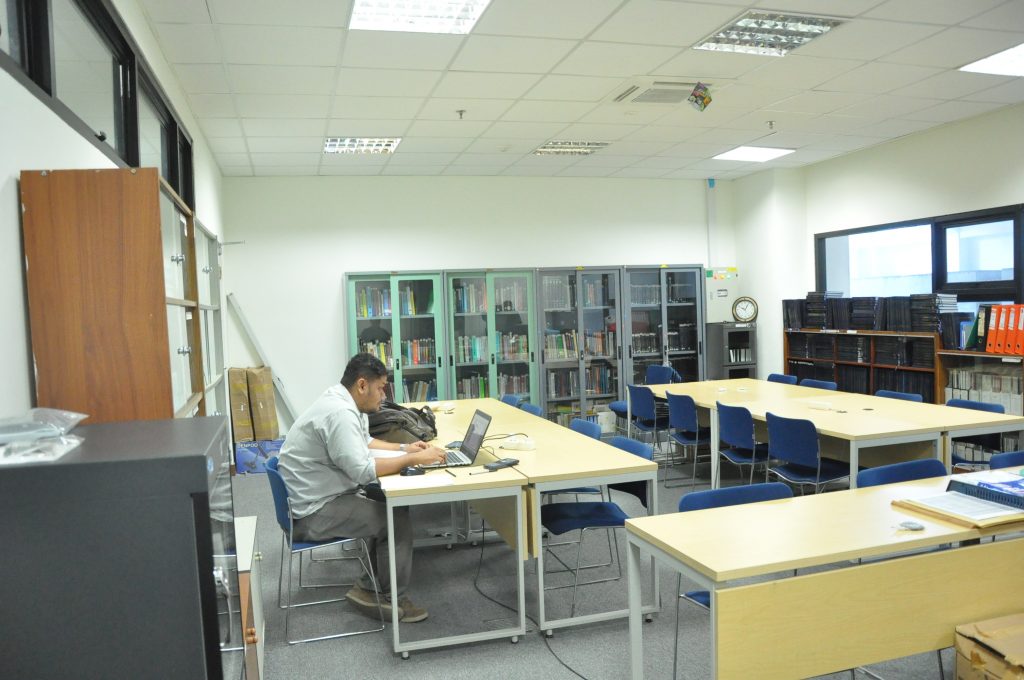 About
Construction Management and Engineering Laboratory were built in 1992. As shown in Figure below, it is located at west side of ALSI (Alumni Sipil) Building (second floor) with 6 x 6 m areas. Seminar and audio visual rooms were added to increase its capacity. It is facilitated with computer set, audio visual set, LAN network for internet connection, and supporting software. Civil Engineering students usually use Construction Engineering and Management Laboratory during their Construction Management (SI-3051) course. The equipment in the Laboratory are shown:
Personal Computer to plan, schedule, control, cost estimating the construction project
Safety equipment for safety in field visit
The laboratory of Construction Engineering and Management functions as one of education and research facilities, and the development of civil engineering knowledge in Construction Engineering and Management field.
The Facilities belonging to the Laboratory of Construction Engineering and Management are :
•    Laboratory room
•    Seminar room and multimedia
•    Book references and engineering journal
•    Project documentation
•    Research equipment
•    Computer facilities
Management
Head of Management and Construction Engineering Lab:
Contact Us
Construction Engineering and Management Laboratory
Faculty of Civil and Environmental Engineering – ITB
Jl. Ganesa 10 bandung, INDONESIA 40132
Phone: +62-22-2502272
Email: lab_mrk@si.itb.ac.id