AOTULE Summer School Program 2016 is the 7th  AOTULE Summer School Program to be conducted by ITB. This year, the topic of summer school program is "Coastal Zone and Environmental Development ". It was conducted for 2 (two) weeks, i.e. August 8 – 19, 2016.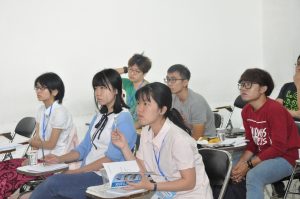 The program is aimed to be an internationalization forum for AUTOLE graduate students. The participants of the program graduate students from AUTOLE university members. From 11 AOTULE university members, only 4 universities sent response to the International Relation Office of ITB, there are :
Tokyo Institute of Technology – Japan : 2 candidates
Hongkong University of Science & Technology : 1 candidates
National Taiwan University – Taiwan : 2 candidates
Korean Advance Institute of Science & Technology : 1 candidate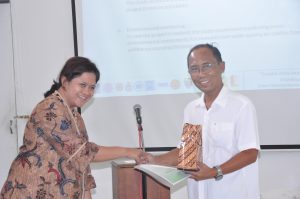 ITB finally decided to accept maximum of 25 participants, meanwhile the lecturers came from 5 Faculties/School Engineering in ITB. The rest 19 participants are filled by ITB students, with its composition:  Indonesian ITB students: 14 persons and International ITB students: 5 persons; from Cambodia (2 students), from Vietnam (2 students), and from Nigeria (1 student). Besides act as participants, Indonesian ITB students have also a 2nd function as "buddy" for 6 participants from AOTULE members,
The activities of AOUTULE Summer School Program 2016 are :
On 8 – 12 August 2016 : ITB students pick up the AOTULE Summer School participants from shuttle bus terminal in the city of Bandung, opening ceremony, lectures given by ITB faculty staffs, and socio-culture lectures.
On 13 August 2016 All Participant Trip to Museum of Geology Bandung and Trip to Saung Udjo (Traditional music performance).
On 14- 16 August 2016 All Participant visited Pangandaran Beach area for excursion.
On 17 August 2016 they celebrated and participated in games during the Indonesian Independence day, on 18 August 2016 they got final lectures in classes and preparation for presentation, and 19 August 2016 student art performance , and closing ceremony and culture events.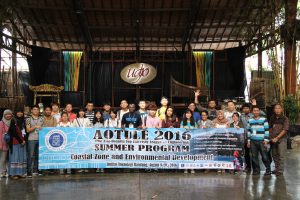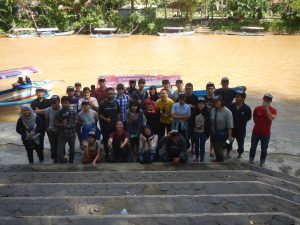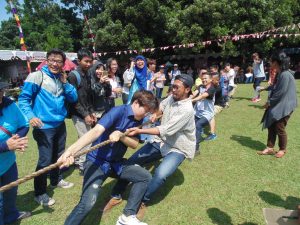 All activities are going well, but there is one problem when a candidate from The Korean Advance Institute of Science & Technology,  Chung Deok Gyoon, came late by 1 day since his Korean passport was expired when he arrived in the airport and needed 1 (one) more day to get a new passport. The shortcoming of this event, may be used as an evaluation for improvement next event, one of them is preceded from a new mechanism for sending announcement must be improved.